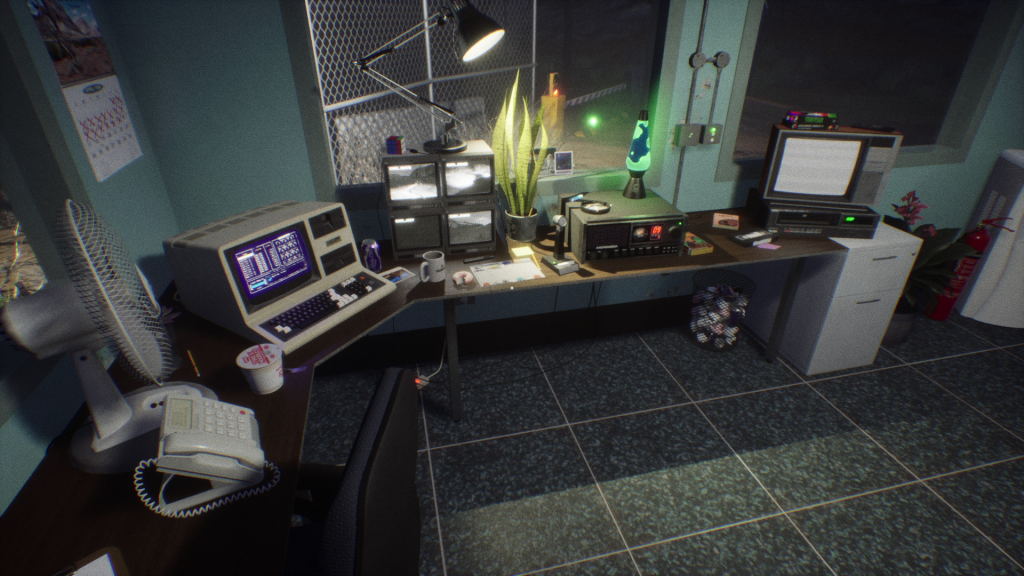 Yikes. It's been nearly a year since our last blog post. Insert stereotypical "we've been working hard on the game" excuse here. Which is the truth. Can't subvert that cliché.

So as we wrap up the year, we wanted to take a brief moment to update y'all on what's going on over here in the scary cornfields.
Living vicariously
We are pleased to at long last officially announce our partnership with V Publishing. We joined up with them a while ago, and they've been steadfastly toiling away at spreading the word about Interference: Dead Air out over the airwaves. Or… internet-waves? Honestly, we're not really sure how the internet works, but we do know how V Publishing works: pretty darn good. Our little game will reach a much larger audience than it would without them, and when we were going around our dinner tables at Thanksgiving a few weeks ago, we all expressed gratitude that they chose to be by our side for this adventure (and that Nanna made an extra batch of stuffing this year).
Living epically
We are also thrilled to announce that we have received an Epic MegaGrant for Interference: Dead Air. The MegaGrant program from Epic Games provides funding to projects that are doing cool things with Unreal Engine, including small teams of indie game developers like us! We can't thank Epic Games enough (nor Nanna for that extra batch of stuffing) for this additional support, which has provided a boost to development as we get closer to release and has ensured that we have everything we need to get Interference: Dead Air as close as possible to the vision we had for it when we first started working on it all those years ago.
Living beta…ly?
We're running out of words to express our excitement, but lastly, we are ecstatic to announce that we are running a closed beta with V Publishing that you can sign up for RIGHT NOW. What more is there to say? Shoot our PR contact Liana an email to request access.
And that's it! See you all in 2022.